THE BENEFITS OF USING
WOOD TRUSSES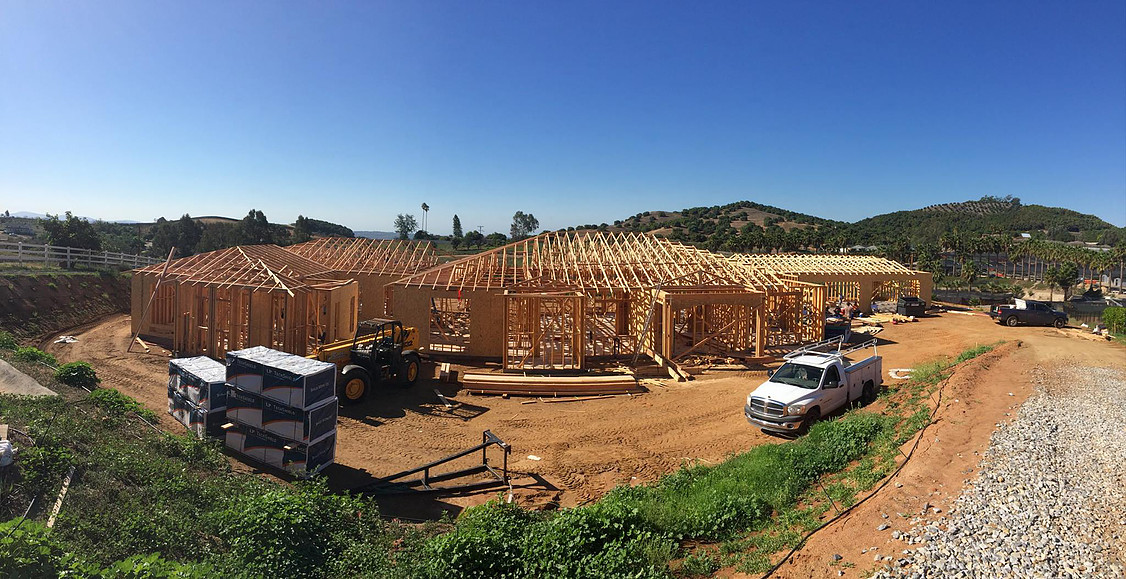 Wood Trusses

Environmentally Friendly
Wood trusses use 40 percent less timber than the traditional pitch-roof method. Plus, the wood trusses use smaller pieces of lumber that extend for greater distances. Since they're constructed with precision tools off-site, there's far less wood waste with wood trusses.
---

Less Expensive
Labor costs are a factor in the construction business. Since wood trusses are designed and manufactured off-site in a controlled environment, everything stays on schedule. Also, the wood is protected from exposure to moisture, which means you're getting the most value for the investment.
---

Flexibility of Design Options
Because they are built specifically for your structure, the variety of design offered by wood trusses is seemingly endless. If you can think of a shape or design, it's likely that we can design a wood truss for it..
---

Quicker Installation
Unlike rafters, wood truss systems are often installed in just one day after being delivered to the site. In addition to speeding-up your construction process, this method also protects the interior of your structure from the elements.
---

Increased Durability
Because wood trusses are custom-built in a controlled environment, the chances of shrinking, warping or twisting is limited. In other words, wood trusses are solid..